Announcing Improved Notifications (4/14/21)
To reduce friction for our TV clients leveraging our Advanced TV Activation solutions, we've enabled the ability to receive email-based notifications. These pre-emptive promptings will help ensure that key business processes are not blocked (such as distribution approval or campaign reviews) or slowed down.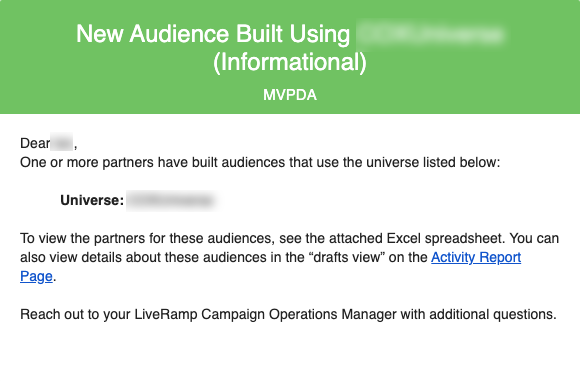 These notifications are controlled on the User Settings page. By default you are opted out of these notifications.
To opt in to these notifications or for more information about what notifications are now sent, see "Advanced TV Notifications".