The LiveRamp Data Marketplace is a next generation data marketplace. The Data Marketplace enables buyers and sellers of marketing data to connect and transact cross-channel at a person level.
With the Data Marketplace, you can:
Manage the permissions for your data usage

View aggregated usage across multiple platforms where data are used

Manage aggregated billing

Peruse the data marketplace:

A UI marketplace for you to sell and buy data

APIs that are customizable per marketplace user (such as first-party data owners, third-party data owners, and digital platforms)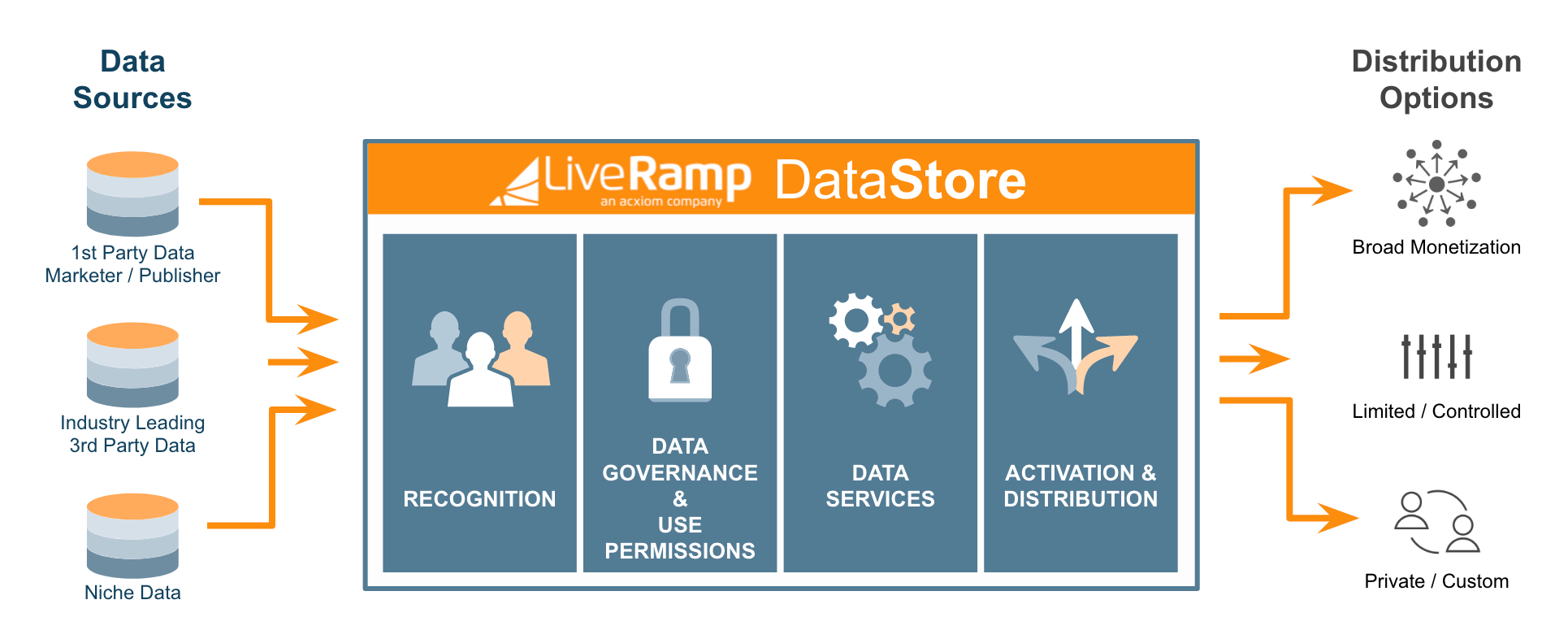 The Data Marketplace contains a wide variety of Segment Data, Signal Data, and Data Services.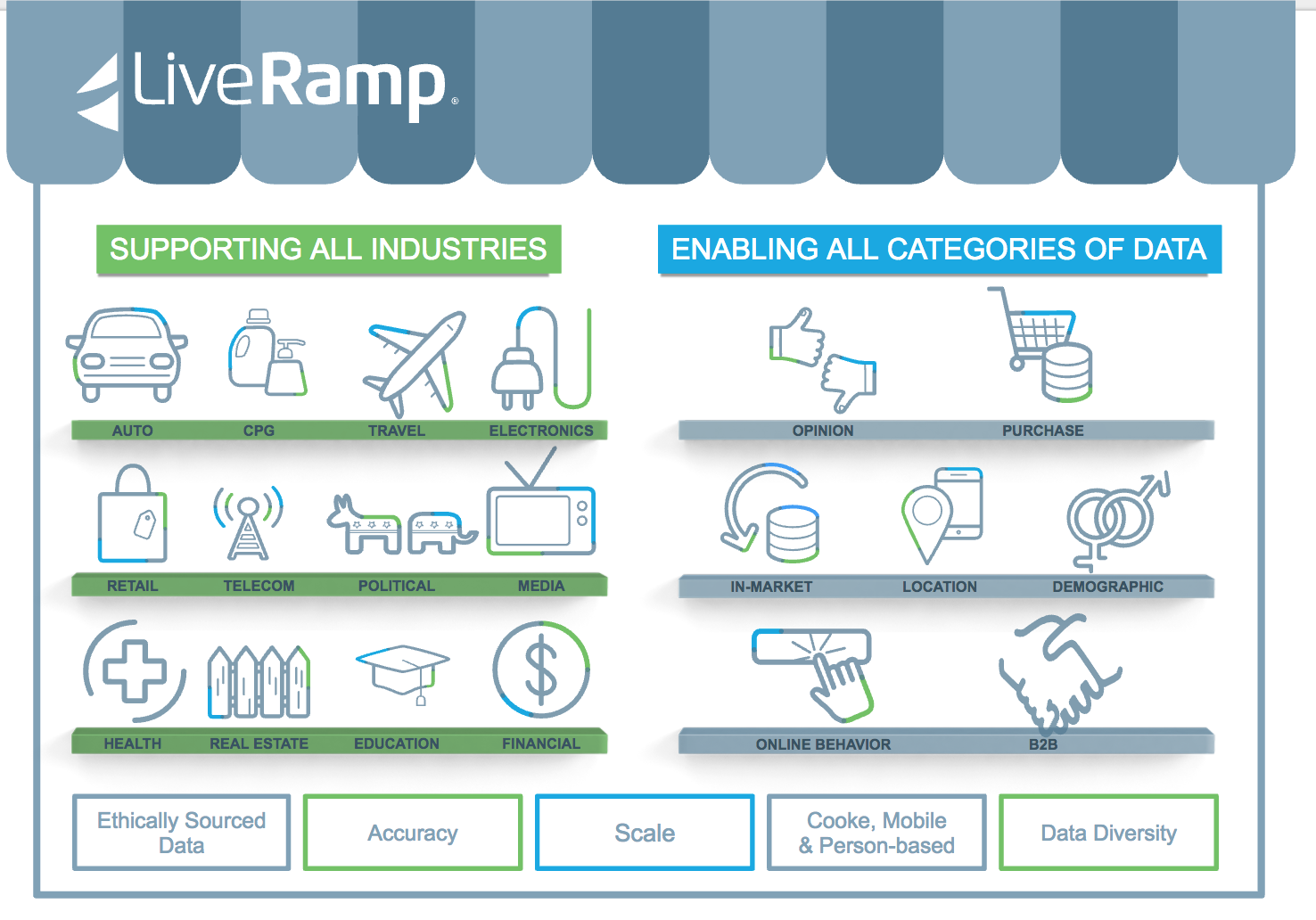 This data can be distributed and made available for use at a wide variety of platforms with LiveRamp integrations.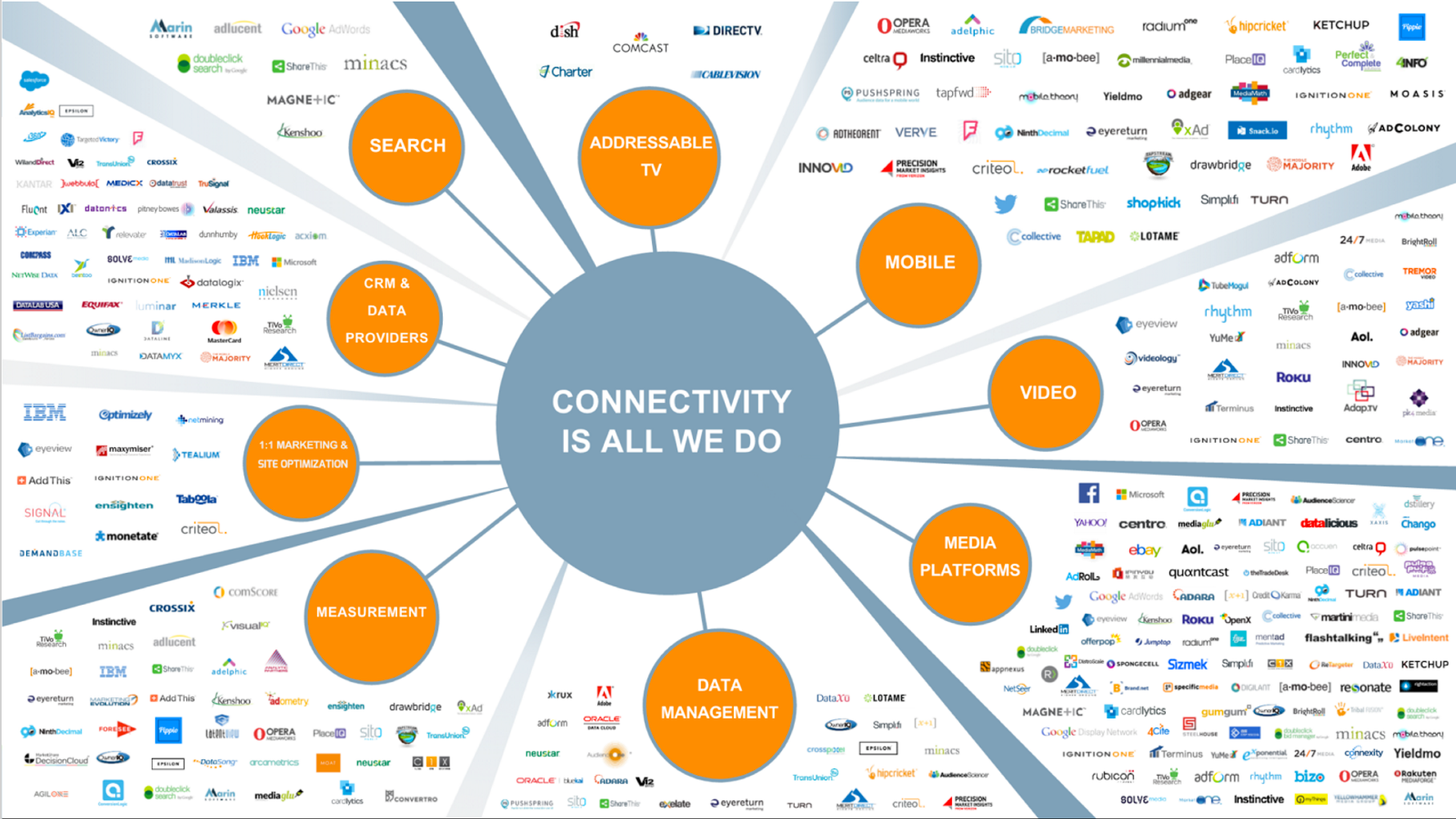 Note
If you don't have access to the Data Marketplace tab in Connect, contact your LiveRamp representative or email DataMarketplace@liveramp.com.