View More Info and Stats for Data Marketplace Segments
From the Data Marketplace Segments page, you can view detailed information about an individual Data Marketplace segment (such as information about its use restrictions), or you can download information on multiple segments at once.
To navigate to the Data Marketplace Segments page, click Buy Data From the Data Marketplace navigation menu, or click the Buy Data tile from the Welcome page.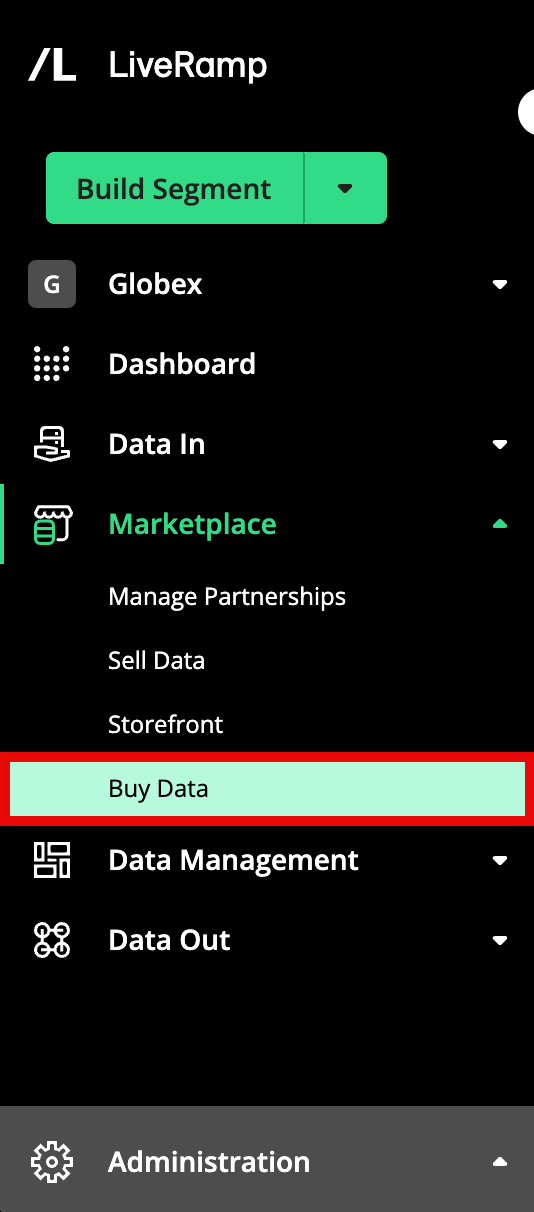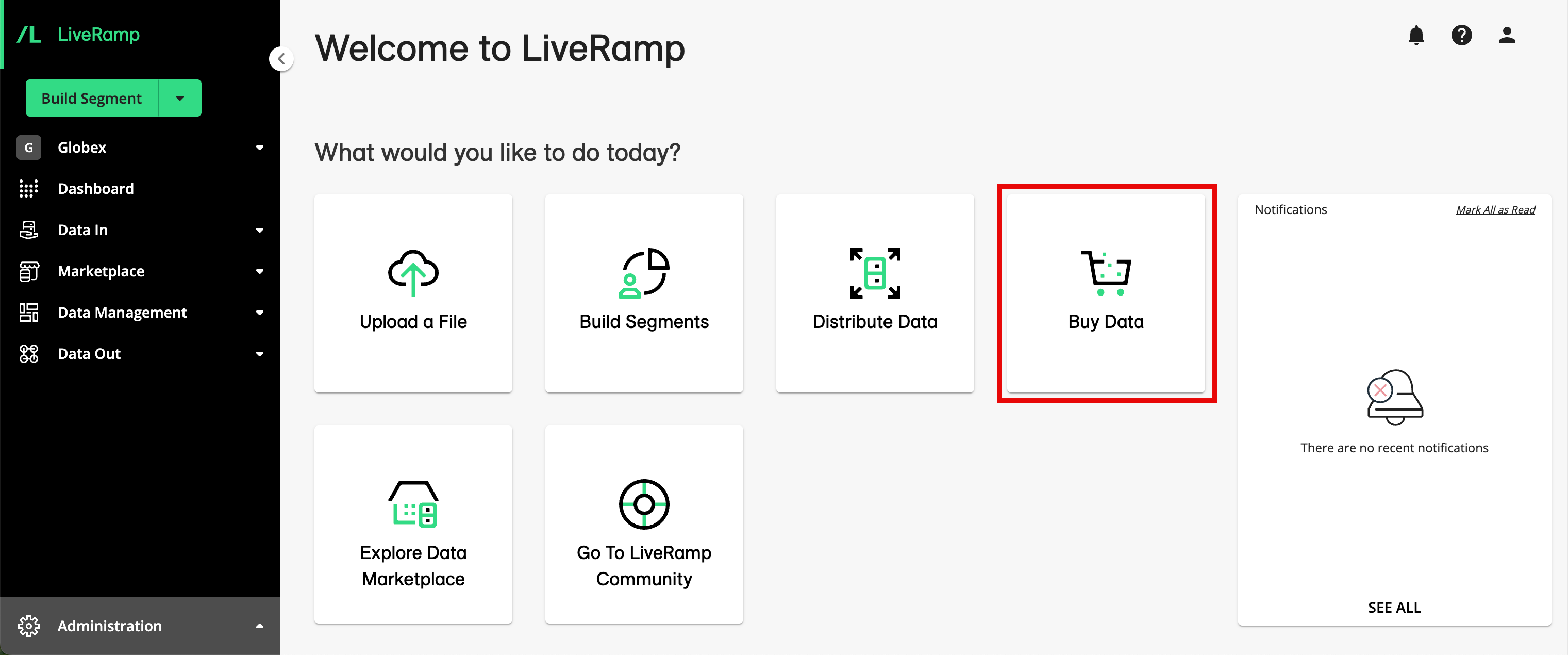 View Individual Segment Details
To open the Segment Details panel on the Data Marketplace Segments page, click the row for the segment you want to view details for.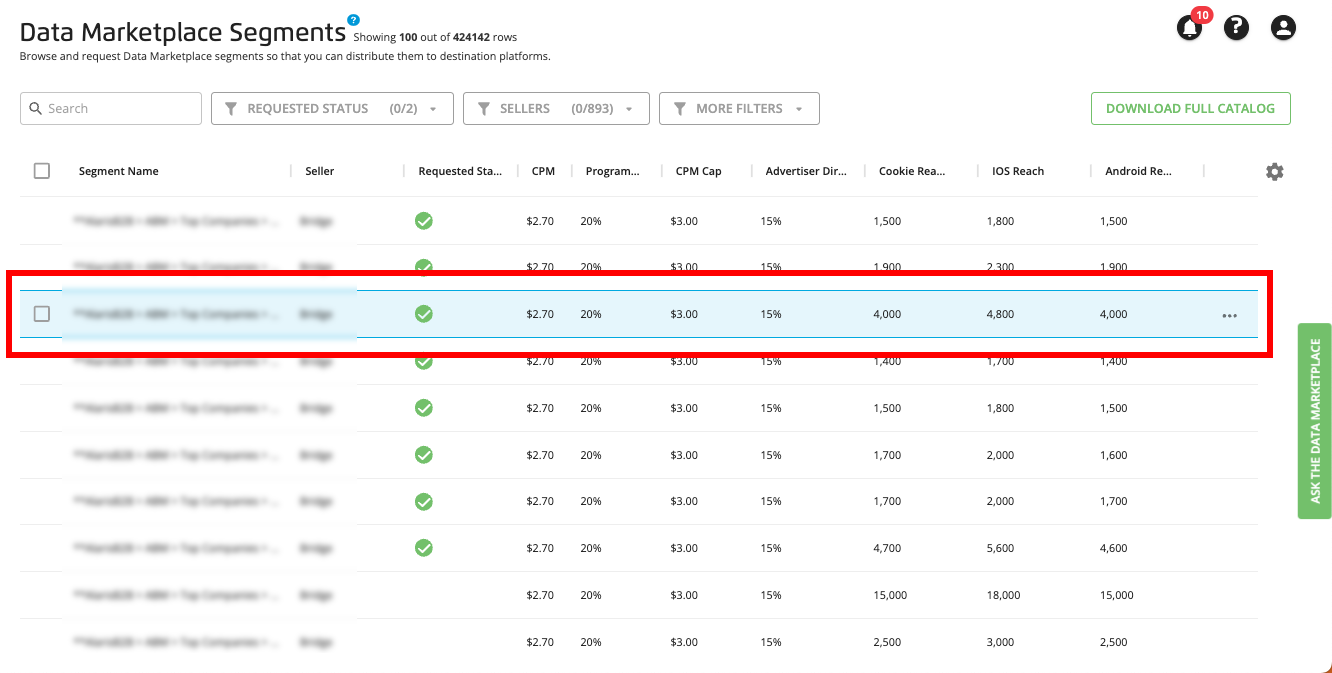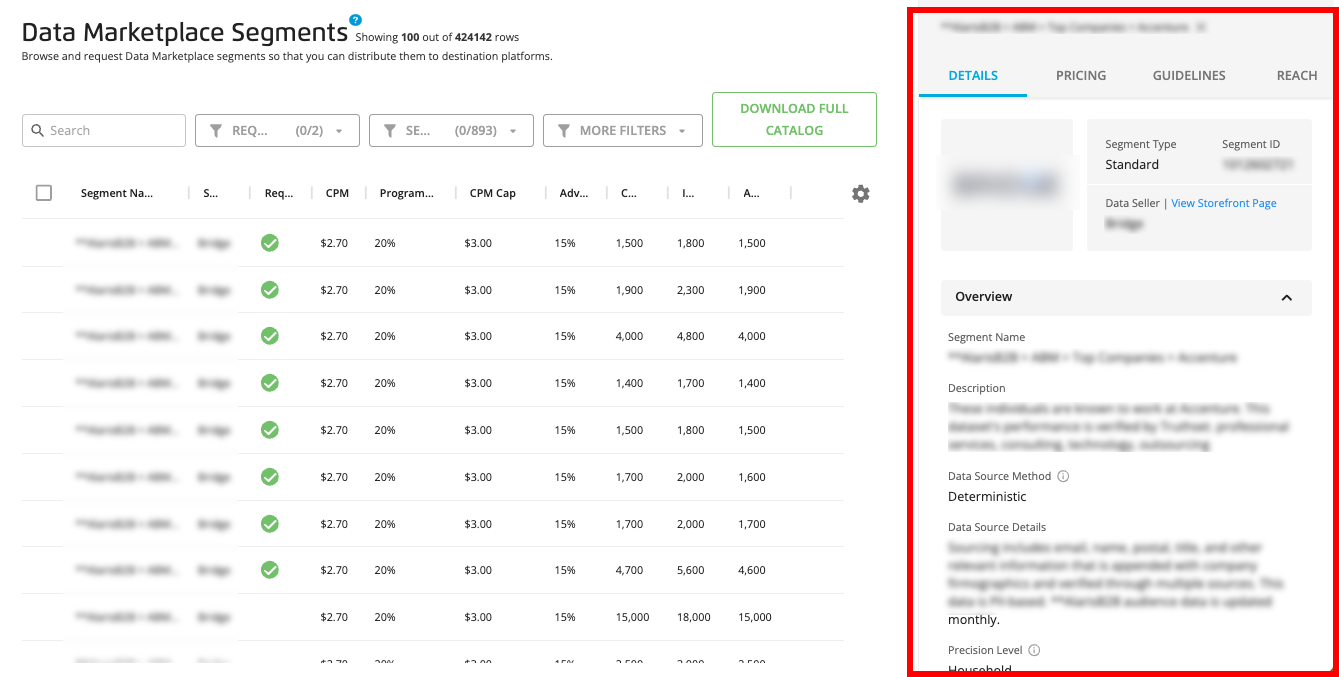 The panel contains the following areas:
The DETAILS tab area displays general information about the segment, as well as information about when the data was refreshed.

The PRICING tab area displays information on Programmatic Standard pricing, Programmatic Hybrid pricing, and Advertiser Direct pricing for the segment.

The GUIDELINES tab area displays the permitted use cases.

The REACH tab area displays overall segment reach, as well as cookie reach by platform.
Note
See the sections below for information on each tab area.
When you're done viewing the details, click the X in the upper right of the panel to close the panel.
Download Segment Details for Multiple Segments
To download a CSV file containing segment details about multiple segments from the Data Marketplace Segments page:
Select the segments to get details for by checking the check box for each desired segment.

Tip

To get a download of all segments available to you, leave all the check boxes unchecked and click DOWNLOAD FULL CATALOG.

Click DOWNLOAD SELECTED SEGMENTS.
The file will contain information on all segments that you currently have selected, including segment name and segment ID.