Tip
This topic has moved from Safe Haven to the Data Hub documentation. For up-to-date information, update your bookmarks.
LiveRamp Data Hub provides a set of analytics, privacy, and configurable permissions for conducting secure many-to-many collaboration with partner organizations. It features a native SQL editor and a set of screens used for granting permissions, viewing data assets, and monitoring partners' data activity.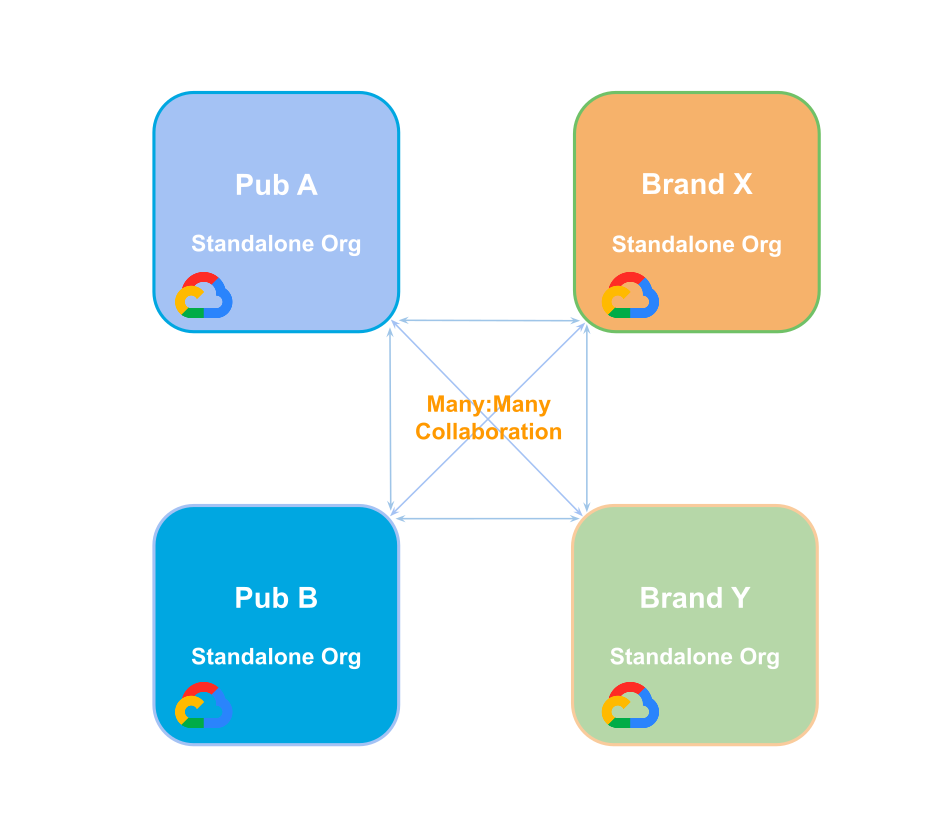 For example, publishers and brands can collaborate on the following use cases:
Prepare views: Prepare views of your first-party data and then configure query thresholds, column-level permissions, and other detailed permissions when granting access. Partners never see your RampIDs and household RampIDs because they are hashed and protected. You can also revoke a partner's access to your data at any time.

Multiparty collaboration: Run queries that span multiple partners' data.

Measurement: Perform cross-screen and cross-platform measurement and attribution. Gain insight from access to partners' audiences and ad exposure data.

Built-in activation: Configure and control partners' activation and destinations.

View partner activity: View your partner's use of your data.
To get started, work with your LiveRamp representative to ingest your first-party data to your LiveRamp-hosted GCP project. Once your data are processed, a corresponding dataset appears in Data Hub SQL Editor. Similarly, if your partner grants you permission to a data asset, it will appear in the Assets section of SQL Editor below your partner's name.
Tip
Once Data Hub has been enabled for your account, you can access Data Hub at the URL provided by your LiveRamp representative.
The Data Hub user interface has the following main pages.