Announcement:

Improvements to Search for Documentation Sites

(7/6/23)
We've released a new search for our help documentation sites so that you can find the help articles you need more quickly and easily. New features include:
Faster search: Search results begin to appear as soon as you've entered 3 characters, resulting in a faster search and giving you the ability to quickly adjust your search if it isn't returning your desired results

Better search performance: Your desired result should appear closer to the top of the results most of the time

Better results display: The highlighting of the search string in the results has been improved

Better data: We can access improved analytics so we can continue to improve your search experience
The new search displays results as you type (once you've entered at least three characters) in a dropdown.
You can either click on the result you want or hit "enter" to be taken to a dedicated search page showing your search results.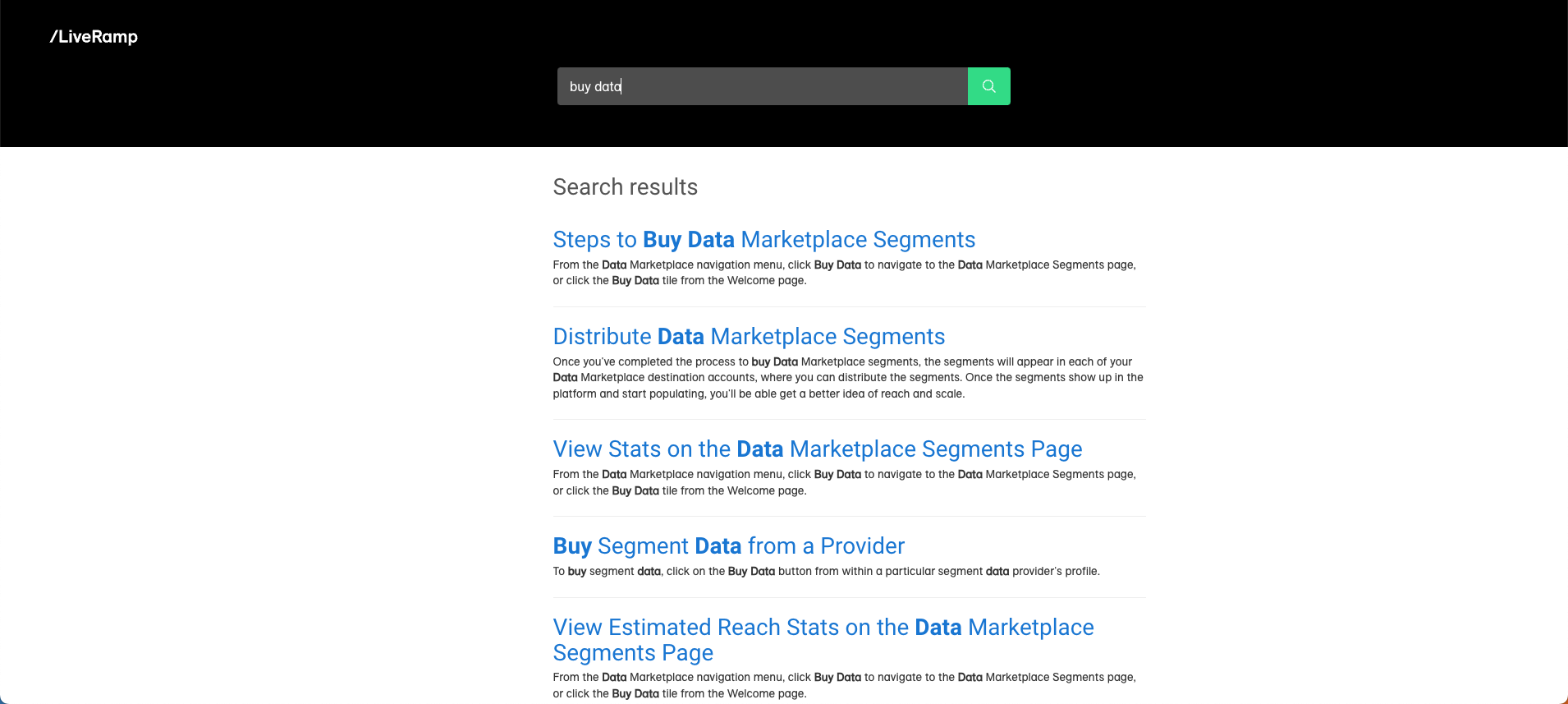 Tip
To modify the search string on the dedicated search page, type in the search bar and then hit "enter" again.
We hope this improved search helps you get the information you need more quickly and easily!
Note
This release will also enable us to add more features in the future to continue to improve your ability to search our help articles.
If you have any search feedback, email documentation-feedback@liveramp.com or click one of the "Was this helpful?" links at the bottom of any article.