Enable Simple Onboard for Your Reseller Clients
Simple Onboard is a quick and easy way to onboard PII-based data. If you are a reseller of LiveRamp's services (such as an agency or platform), you can choose whether your reseller clients use Simple Onboard or our standard onboarding (see "Onboarding Data with Simple Onboard" for more information on the benefits and requirements of Simple Onboard). You have the choice to have all, some, or none of your reseller clients use Simple Onboard, depending upon their use cases.
Note
Want to use Simple Onboard? To enable this option, contact your LiveRamp representative.
Follow all the normal steps for adding a reseller (advertiser) client account (or "child account"), but slide the Use Simple Onboard toggle to the right.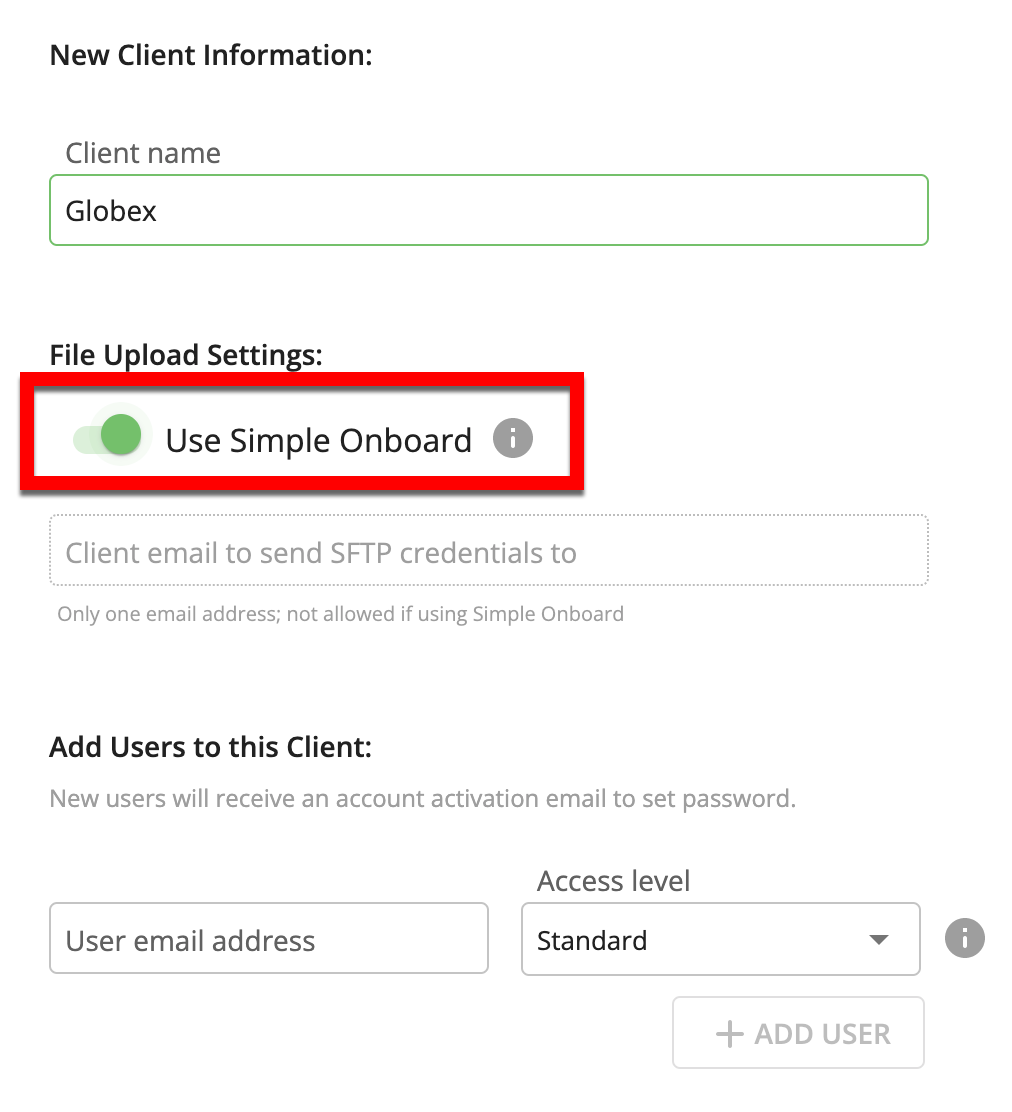 Caution
SFTP not allowed: Do not enable SFTP access for this account by entering an email address in the "Client email to send SFTP credentials to" field. All Simple Onboard files must be uploaded via Connect.
Note
No audience creation necessary: When you enable a reseller client for Simple Onboard, an audience is automatically created for them, and all segments they upload will be created in that audience. No additional audiences can be created when using Simple Onboard.