Getting Started with Connect
Use the articles in this section to get familiar with LiveRamp's Connect application, including how to perform basic account setup activities, how to navigate the interface, what the various interface pages are used for, and which pages you use to perform common workflows.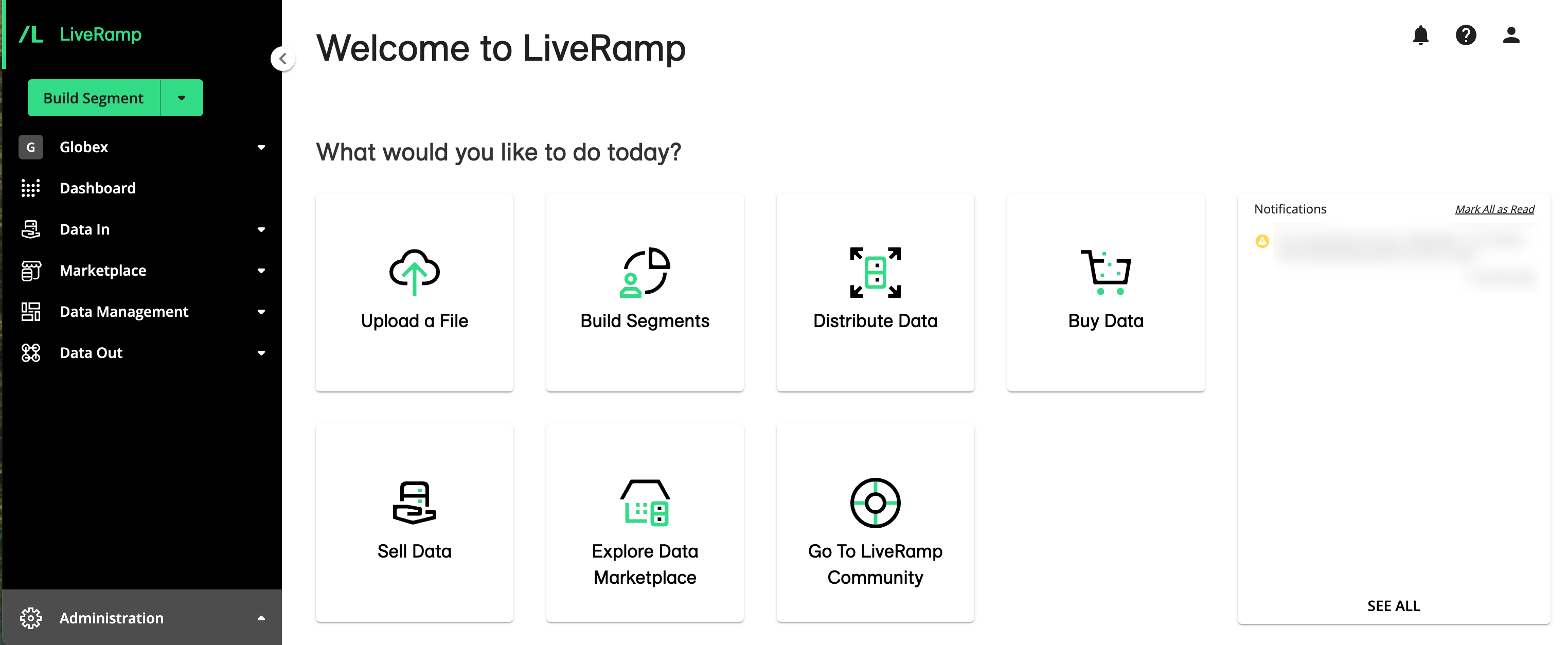 Connect is an application you can use to perform several LiveRamp workflows, including:
For information on logging in to Connect, see "Log In to Connect".
Note
See the other articles in the "Getting Started" section for more information on getting started with specific LiveRamp workflows and on understanding those workflows and LiveRamp terms in general.

Only a portion of the Measurement workflow is performed in Connect.