Announcing Safe Haven Product Updates (11/16/20)
This release provides additional clarity and transparency for your admins with three new granular activity reports that provide detailed information on your audiences and your permissioned data:
The Audience Activity Report contains information on all actions that have been performed on the audiences and taxonomy segments in your account, such as audience building, use in insights configuration, use in lookalike modeling, and distribution. For distribution, this report also provides details on which destination account the audience was distributed through and the dates the audience was distributed.

The Permissioned Data Activity Report provides the same details as the Audience Activity Report, but for any data types that you have permissioned into a partner tenant (such as audiences, taxonomies, tables, or views).

The Permissions Activity Report allows you to view information on all permission activity that has taken place in your account, such as when a permission was created, edited, or revoked.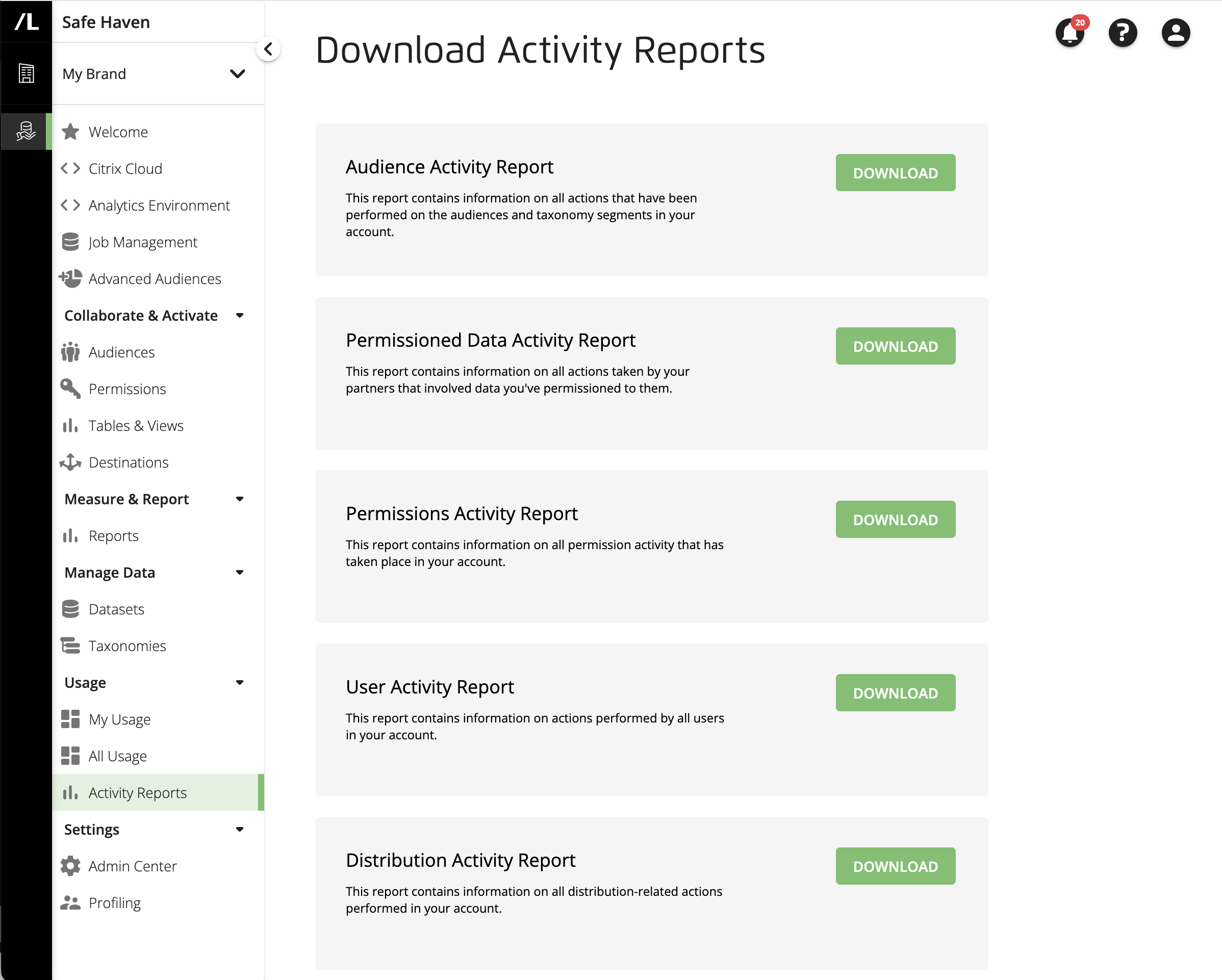 All reports can be downloaded from the Download Activity Reports page. See "Downloading an Activity Report" for more information on downloading and using these reports.