Announcing Safe Haven Product Updates (11/18/20)
This release provides more feedback to analysts so they can more efficiently troubleshoot any errors that might arise when they attempt to send a segment table to Customer Profiles from the Analytics Environment. Segment table creation errors, such as missing ID columns or incorrectly formatted tables, can cause a segment table to fail when being sent into Customer Profiles.
If your segment table fails to be sent to Customer Profiles, we will now send you an email with information about the error and detailed instructions on what to do to fix the error.
Example of error email for a segment table with too many columns: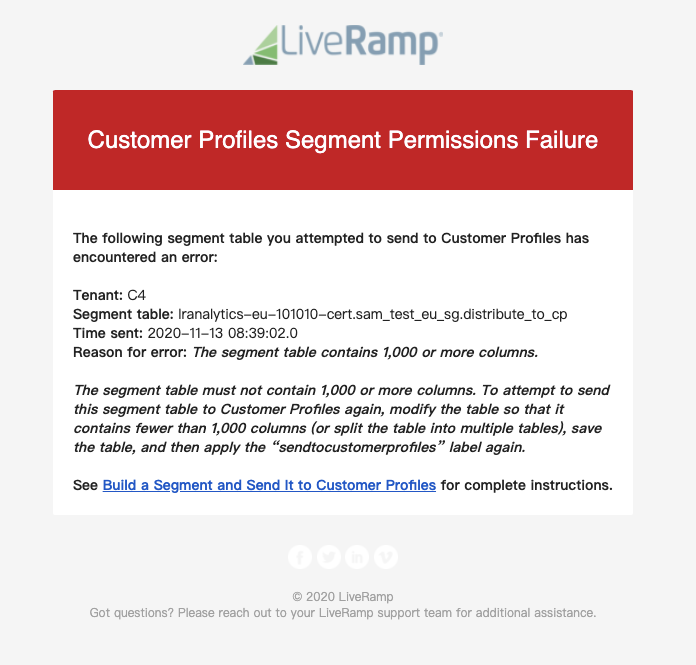 See the "Troubleshooting Segment Table Errors" section of "Build a Segment and Save It to a Destination".