The Countries LiveRamp Operates In
We are continuously expanding our market presence and capabilities within each region. We currently operate in the following regions:
North America (NA)

Europe (E)U

United Kingdom (UK)

Asia Pacific (APAC)

Latin America (LATAM)
The following map provides the list of countries supported in each region as of April 10, 2023: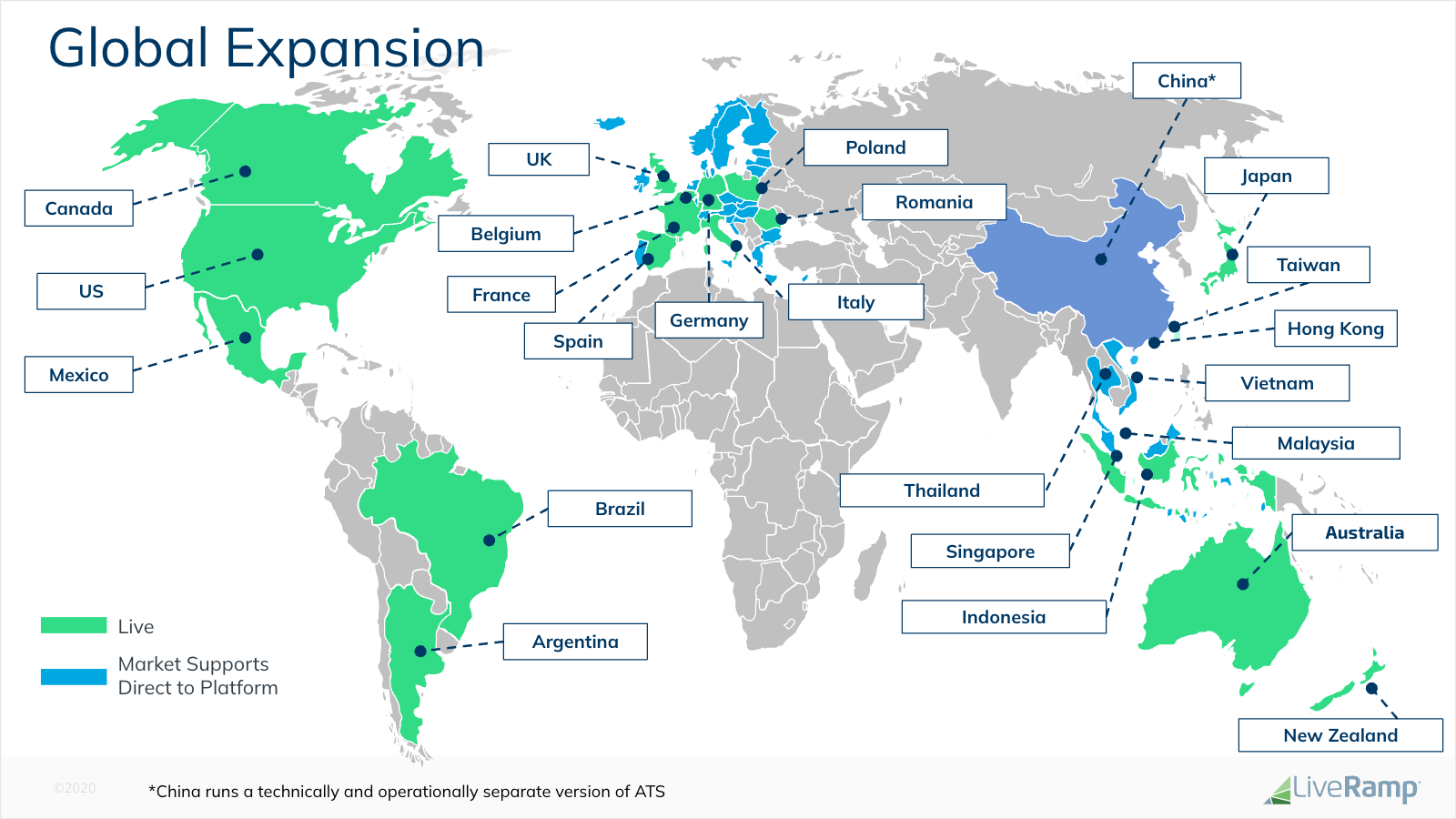 LiveRamp's services address data privacy concerns and regulations and support a consent-based approach to data stewardship and collaboration. Our products, services, and contracts vary according to local market requirements.
For information on onboarding data for specific countries or regions, see the following articles:
To explore our global capabilities in more detail, contact your account representative.