Announcing Safe Haven Product Updates (2022-05-31)
Safe Haven's Analytics Environment provides a Job Management page where you can configure jobs, schedule when they run, and monitor their status.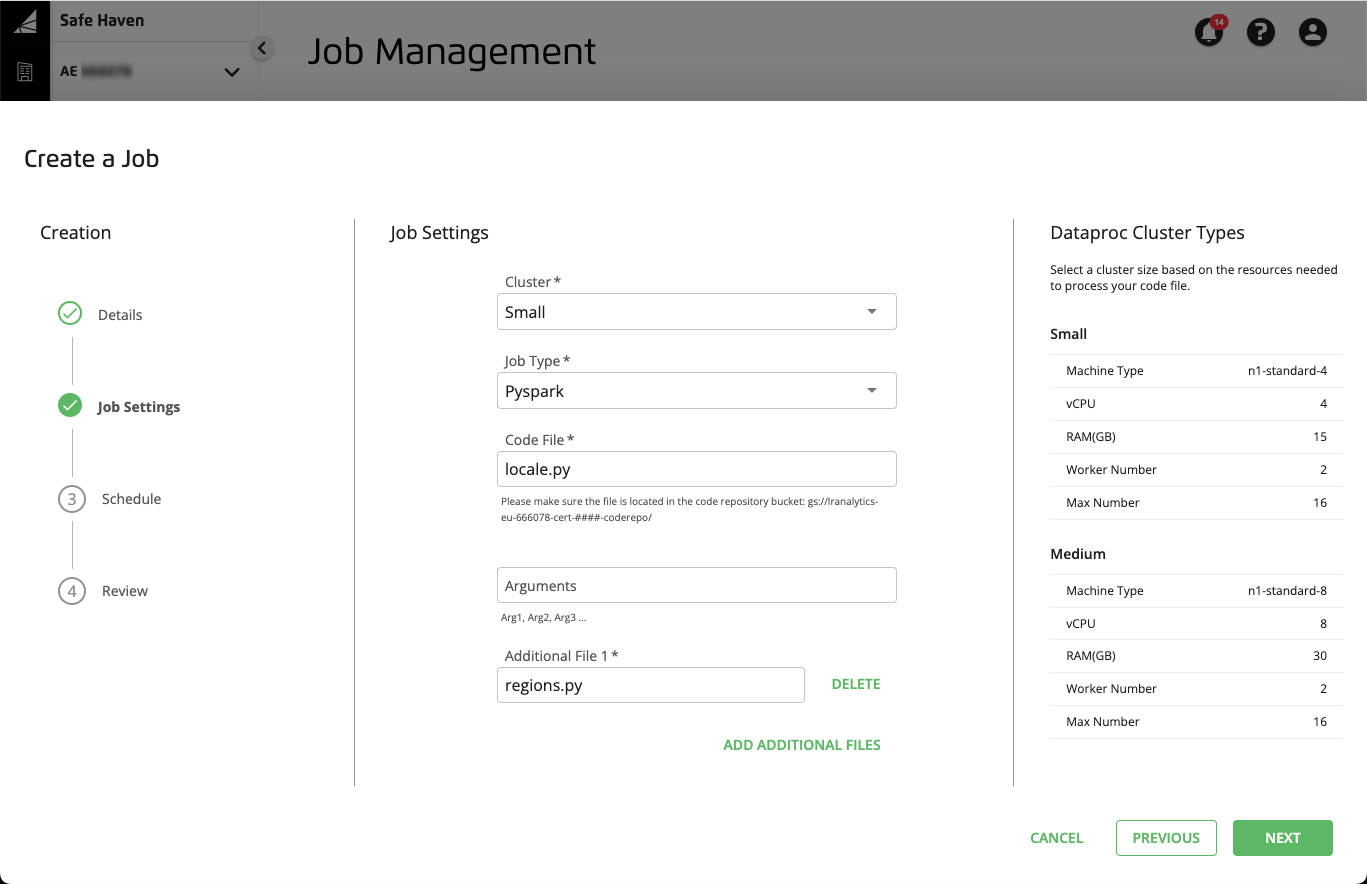 You can configure a PySpark job that specifies one or more files containing the Python code that you want to run. You can specify a range of options, such as Dataproc Spark job arguments and scheduling.
Once you create a job, you can use the Job Management page to disable, enable, and run jobs.
For more information, see "Create a Job."
We welcome your feedback on this and other key usability initiatives we take to improve Safe Haven.