The Audience Builder Page
From the Audience Builder page, you can see all the data loaded in your account, search that data, build segments from that data, see counts for your subscriber or viewer households (and any available OTT inventory), and continually edit and refine your segments until you are ready to save an audience from those segments. See "Build an Audience" for instructions on audience-building tasks.
To access the Audience Builder page, click Audience Builder in the Campaigns section of the Advanced TV navigation menu.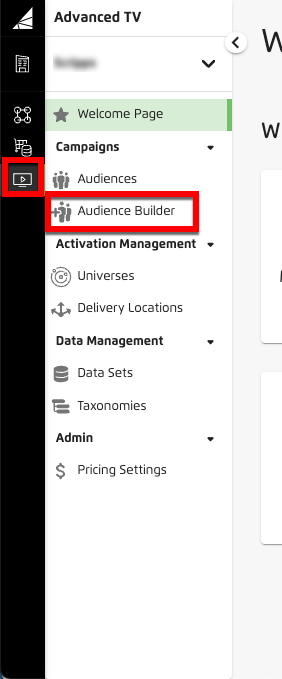 Tip
Alternatively, from the Welcome page, click the "Build Audiences" tile.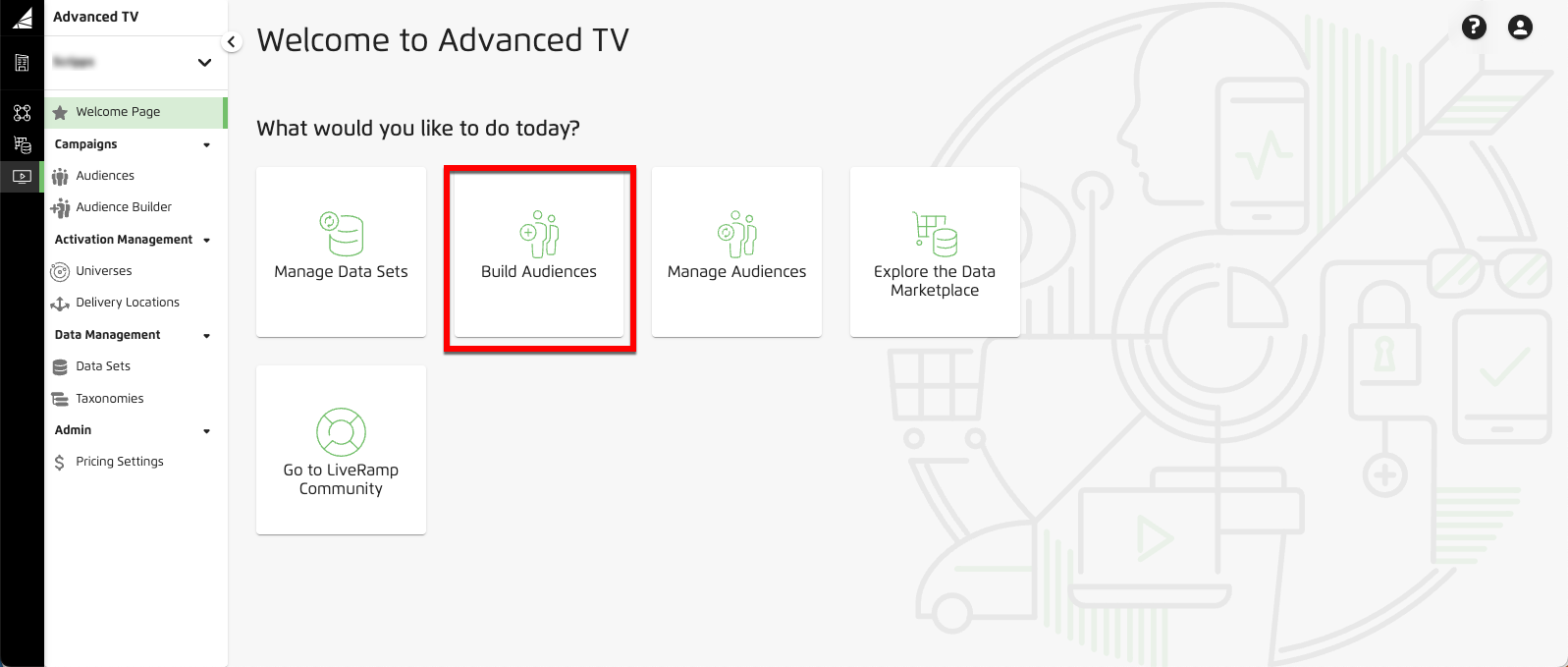 The Audience Builder page has four tabs at the top right of the page: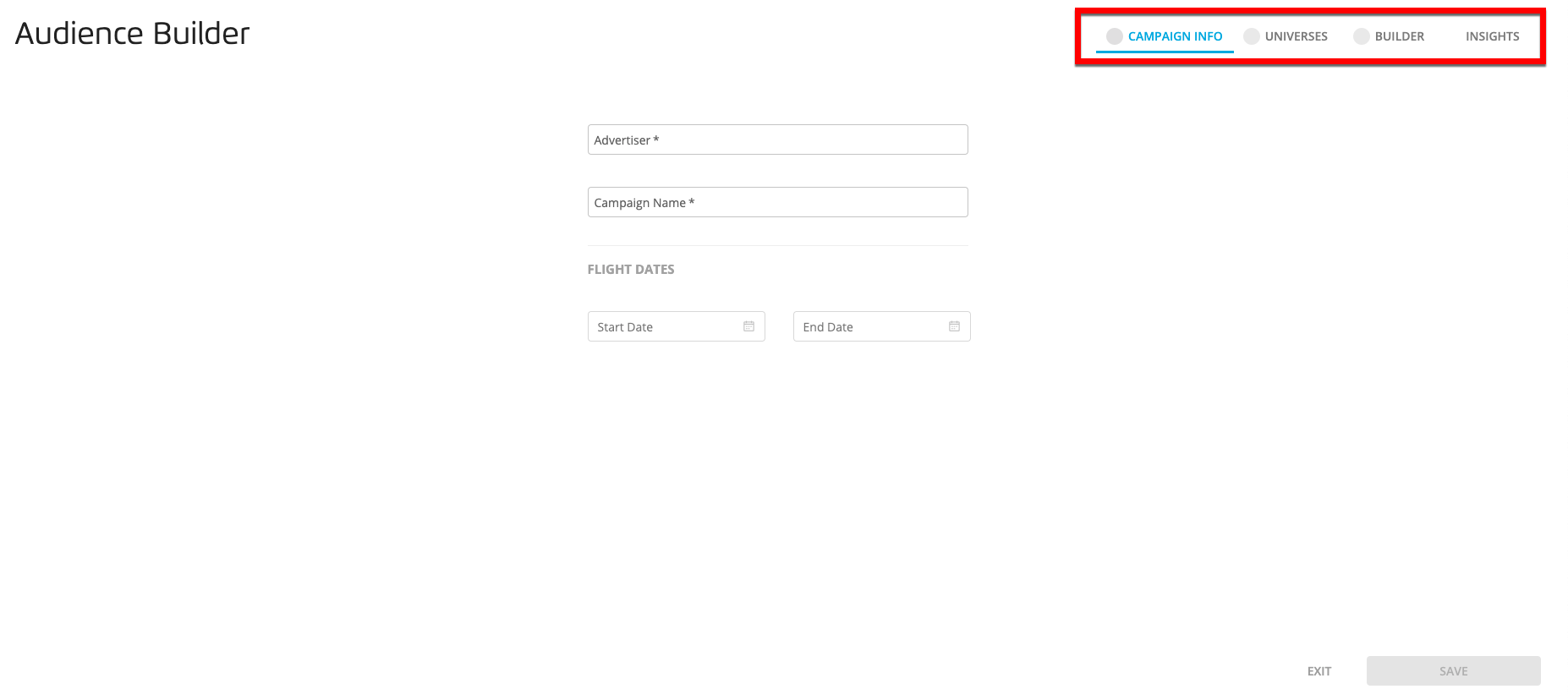 Campaign Info: Use this tab to enter campaign info, such as advertiser, campaign name, and dates. This tab opens by default when you navigate to the Audience Builder page.

Universes: Use this tab to select universes, view matches by universe or segment, and perform other actions on the segments and universes used in the audience.

Builder: Use this tab to build your audience.

Insights: Use this tab to view data visualizations and additional details about the audience (if you've opted in for the Audience Ranker). See "View Audience Insights" for more information.
See the appropriate sections below for more information on each tab.