The Audiences page is where you manage the audiences that have been built in your account.
Note
To view information on any audiences that your partners (such as MVPD consortiums or other campaign planners) have built or are evaluating using your universes., go to the Activity Report page.
To access the Audiences page, click Audiences in the Campaigns section of the Advanced TV navigation menu,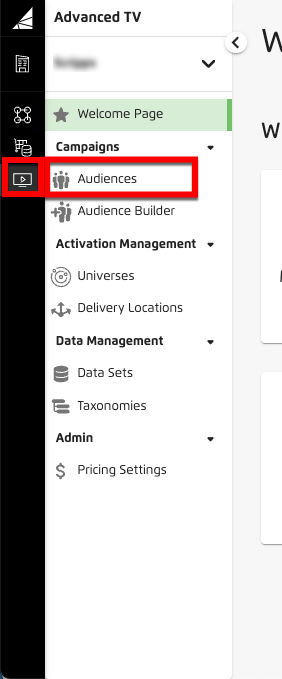 Tip
Alternatively, from the Welcome page, click the "Manage Audiences" tile.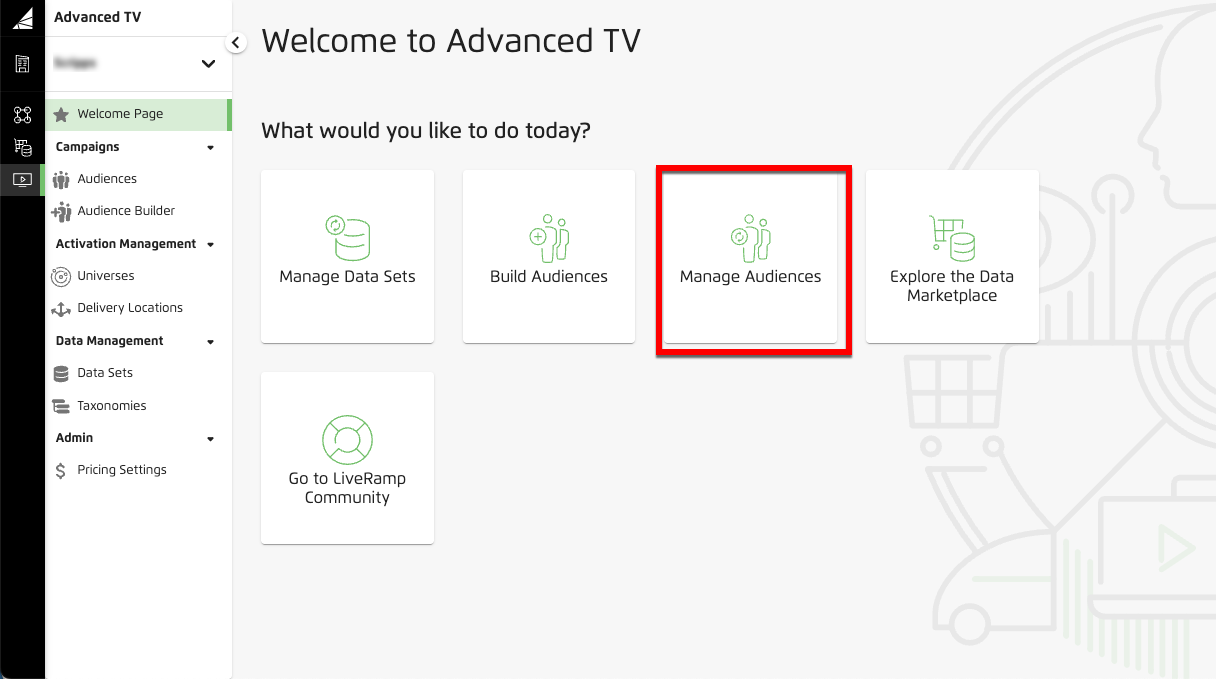 The audiences are listed in reverse chronological order (most recently updated audiences at the top of the list), with columns that provide additional information for each audience and the segments within each audience. You can click a row to open up the Audience Details panel for that audience.
Note
By default, the audiences are displayed collapsed. To view the segments that make up a particular audience, expand that audience by clicking the caret symbol to the left of the audience name for that audience.