The Audience Builder Page
To access the Audience Builder page, click the "Build Audiences" tile from the Welcome page.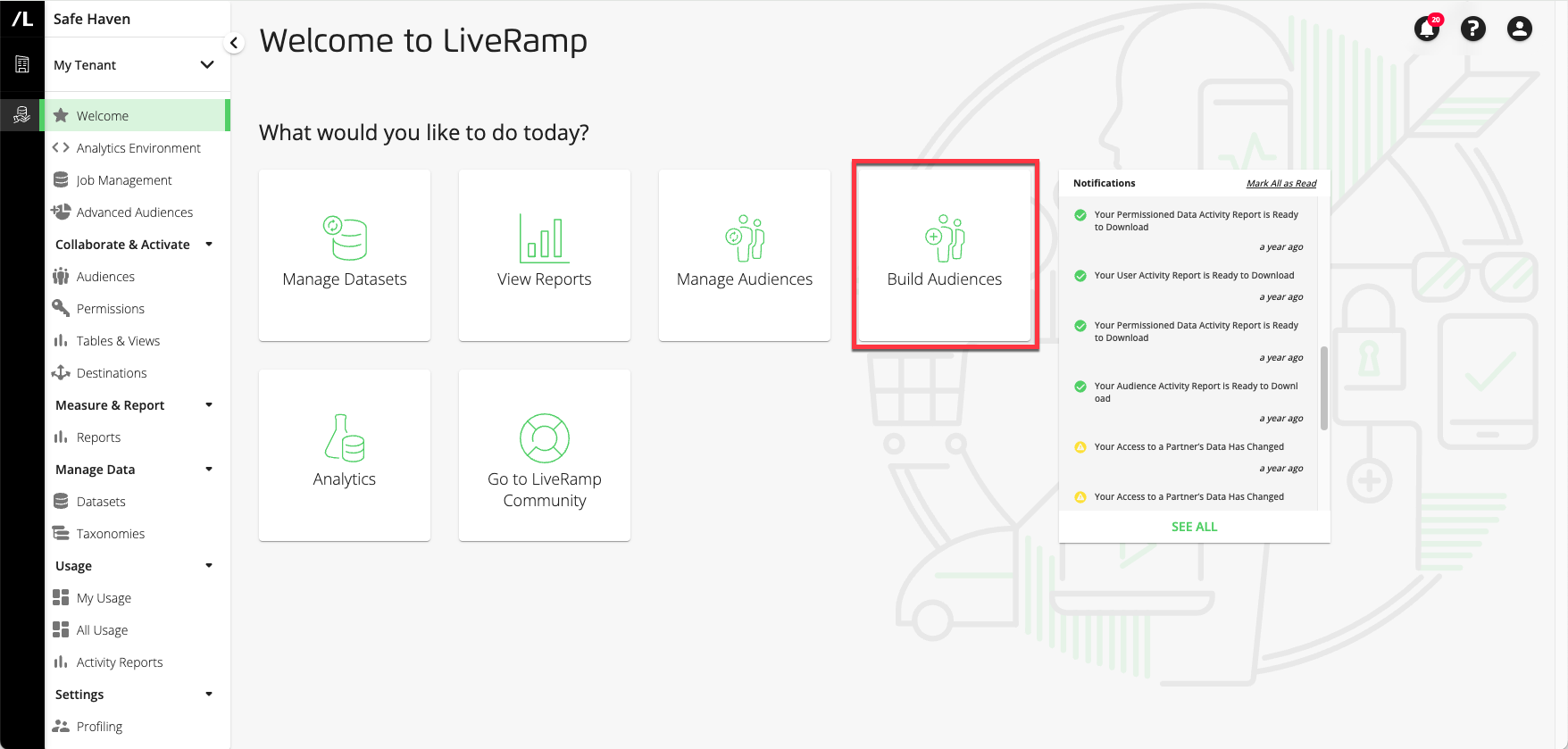 From the Audience Builder page, you can:
See all the data contained in the active taxonomy

Search that data

Build segments from that data

See the reach for the audience

View audience insights

Edit and refine your segments until you are ready to save an audience from those segments.
See "Build an Audience."
The page is divided into four areas:
The data area

The sandbox area

The tab area

The footer area