A destination account at LiveRamp is a set of configurations that allow you to distribute data to a particular seat at a destination.
The Destinations page is where you manage the destination accounts that have been created in your account.
Note
The Destinations page can only be viewed by users with the LSH Admin or LSH CP Admin persona.

To add destinations to your account or for help with configuration settings, create a Safe Haven case in the LiveRamp Community portal or contact your Customer Success Manager.
To access the Destinations page:
In the left navigation bar, click Destinations.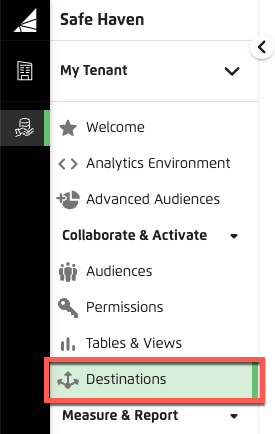 The destination accounts are listed in alphabetical order.
Actions You Can Perform on Destination Accounts
When you hover over a destination account tile, icons appear in the tile so that you can perform actions on the destination account:
You can expand each destination's card to see the following details:
Expiration Date

Number of Segments Distributed

Region
For destinations that require OAuth authorization, an AUTHORIZE button appears if the destination account has not been authorized.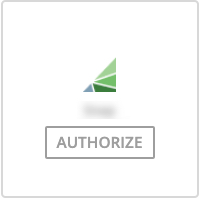 You cannot grant or distribute data to a destination account that has not been authorized. Follow the instructions in "Authorize a Destination Account Using OAuth."
You can also click the gear icon to access a destination's configuration settings if needed.
The Destinations Page includes status icons to view the following statuses for each destination:
Ready for Distribution

Active Distribution

Expired Destination - Distribution is off

Segment limit is close to being reached

Segment limit has been reached - Distribution is off