You can view a list of your Onboarding workflow audiences, along with key audience metrics, on the Audiences tab of the My Company Settings page.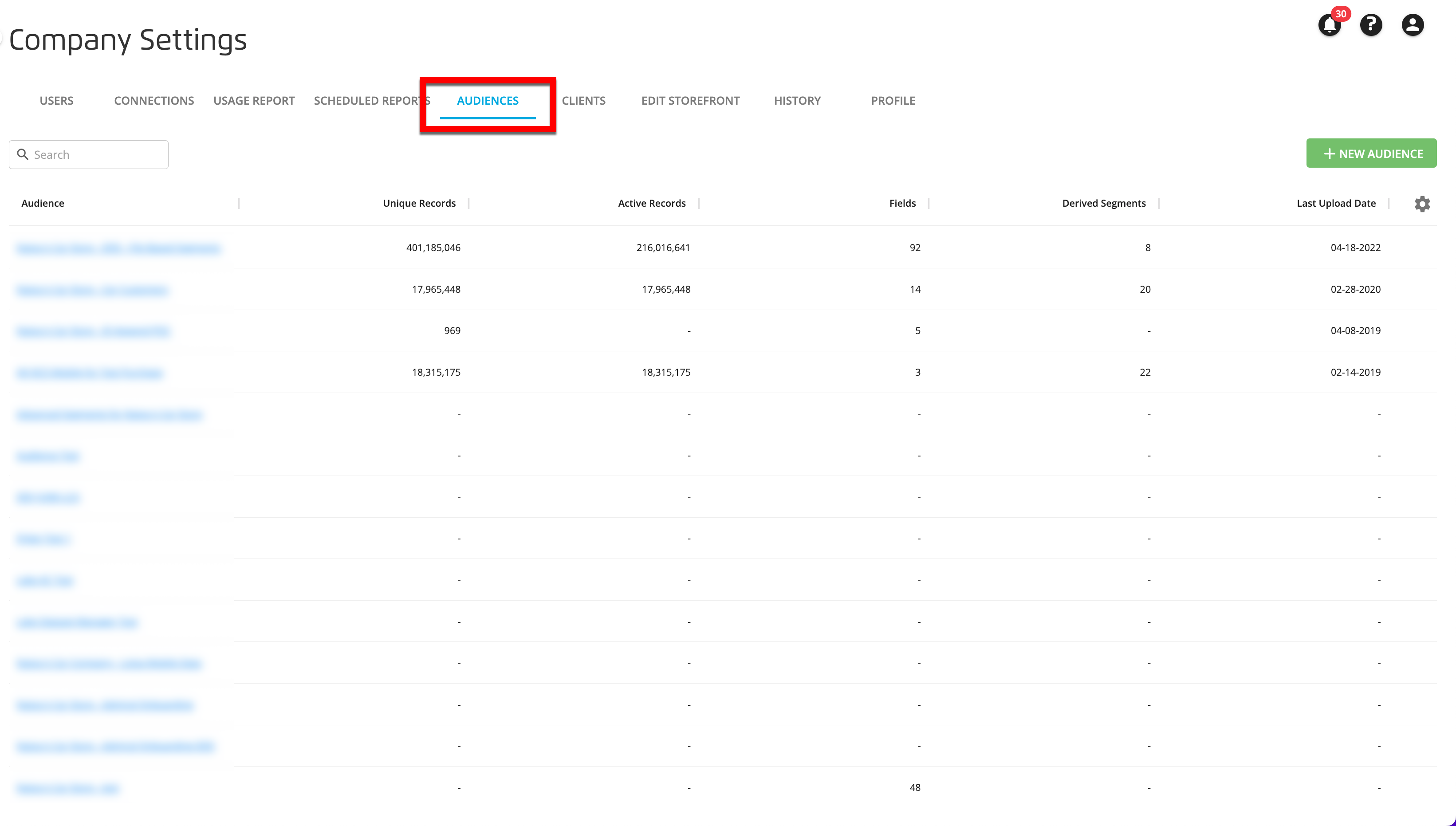 To access the Audiences tab directly, click Audiences in the Connect navigation menu.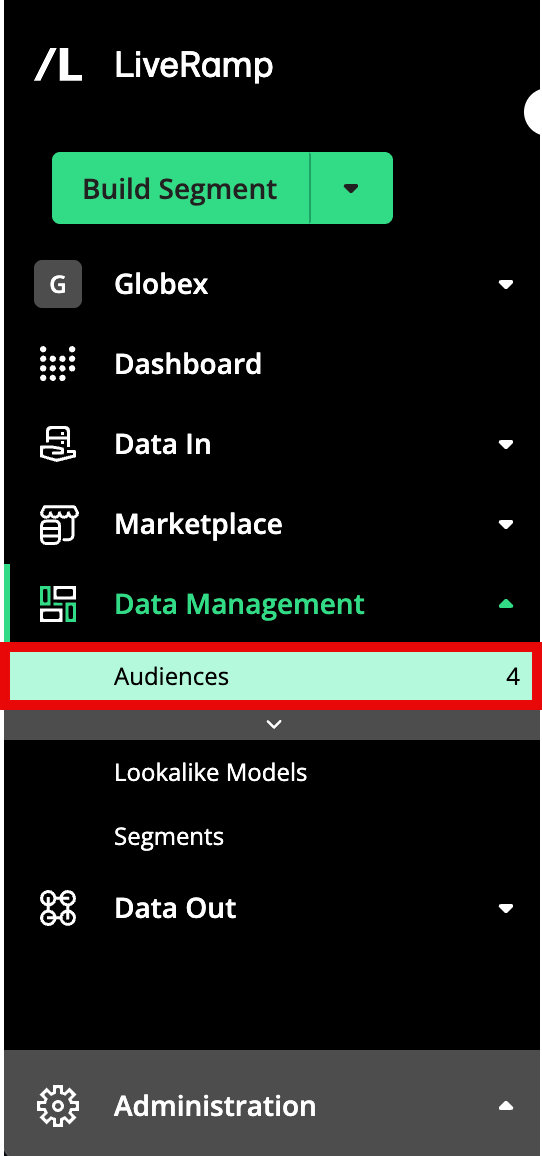 Click on an audience name to go to the Audience Segments page for that audience, where you can view additional stats, create derived segments, or organize your segments with labels.
Tip
You can also use the information in the Audiences table to make sure you don't exceed LiveRamp's audience limits. To minimize delays and ensure maximum performance, each audience should not exceed the following limits:
Columns Available for the Audiences Table
The Audiences table contains the following columns: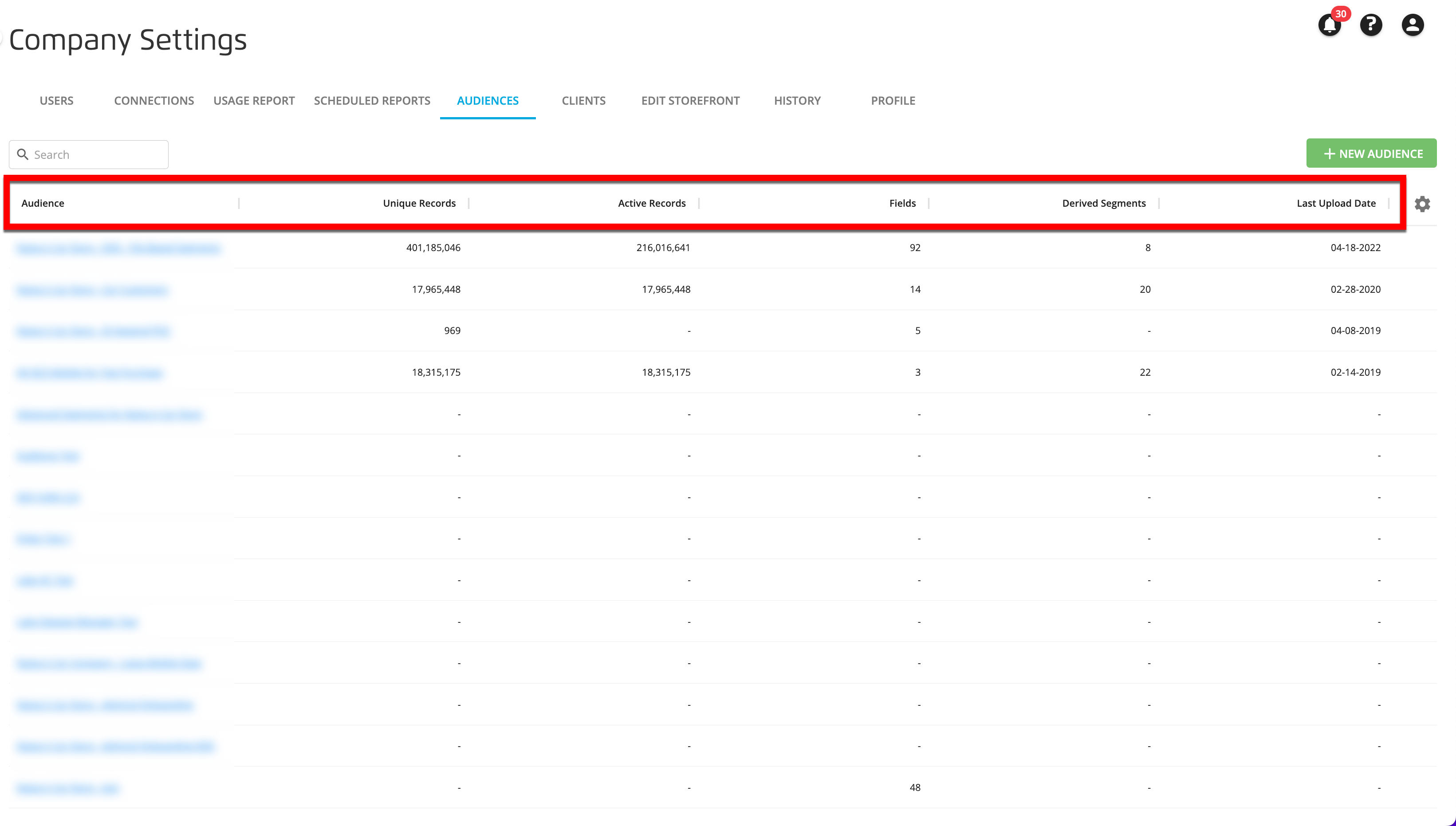 Audience: The name of the audience.

Unique Records: The number of unique audience members across all active files in the audience. Unique records have been de-duped by means of the audience key used for that audience. See "How Connect Counts Unique Records" for more information.

Active Records: The number of unique records in the audience that are configured for distribution.

Fields: The number of fields in the audience that were created from segment data that LiveRamp ingested (usually from uploaded files).

Derived Segments: Segments that have been created in Connect by applying rules to previously uploaded fields or segments with the Segment Creator.

Last Upload Date: The date of the last file upload for the audience.

Note

For audiences that are populated from LiveRamp pixels (such as the Client-Side Tag), the date will be the most recent date that pixel data was ingested.
You can sort the table by columns, and adjust the column display and the table density. See "Changing the Table Display" for more information.